One-of-a-Kind Qualitative Study of TV Channels on the Czech TV Market
How do the TV viewers rate your TV channel in comparison to your competitors?
Atmedia Index will provide you with an insight on how do the viewers see your TV channel, what's their prevailing experience and the channel's recognition, and most importantly, would they recommend the channel to their friends. All of these aspects do perfectly complement the audience measurement data as well as determine the information on the overall success of TV channels.
Get to know your TV channel's distinctiveness from the viewers' perspective.
What is the key message of our Atmedia Index?
Atmedia Index is an indicator of the channel brand success based on an annual survey of more than 4,000 TV viewers.
Atmedia Index study does provide a simple and clear-cut comparison of all of the TV channels operating within the TV advertising market.
64
TV Channels
The survey study does incorporate an entire group of measured TV channels in the Czech TV market which also do take part in the TV advertising itself (98% media spend).
8
Thematic Circles
TV channels are subdivided into a band of 8 thematic circles – Czech TV channels, children's channels, documentary channels, movie channels, music channels, lifestyle channels for women, channels broadcasting TV shows and series and sports channels. This way, you will be able to access a comprehensive comparison of your TV channel with other channels in your particular thematic area.
BONUS: If you do not incline toward any of the predefined thematic circles, you are free to designate your own.
7
Qualitative Attributes + Indicators
Viewers rate your TV channel by a definite group of attributes – all for you to be able to obtain a comparison of how do the viewers see your performance based on these specific parameters in contrast with the other TV channels.
01
Specific Programmes' Appeal
02
Programming Variety and Selection of Shows
03
Technical Quality of Broadcasting Transmission
04
TV Channels' Visual Identity

Clear-cut audience indicator of your channel brand success in comparison to your market competitors!
Survey Respondents:
Czech National Panel Project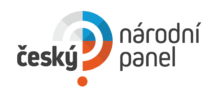 4,113
Respondents
Data Collection:
Nielsen Admosphere
2x
Data Collection
(Spring / Autumn)
Data Processing:
atmedia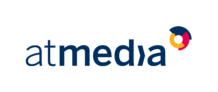 13 Years
Experience With the Czech TV Market
How can you benefit from our Atmedia Index?
Do you aspire to be the most powerful brand within your own category?
Atmedia Index will present you with your TV channel's strongest domains, as well as with areas with a little bit of room for improvement.
Are you planning any programme changes?
Atmedia Index will provide you with an insight on how do the viewers see your programme offer and which TV channel should serve you as an inspiration.
Do you feel the need to increase your advertising revenue?
Atmedia Index will show you the way to strengthen your brand and increase your TV channel's appeal for TV viewers.
Are you thinking about a marketing campaign as a part of your brand promotion?
Atmedia Index will indicate you how spontaneous as well as how well supported is your brand awareness. Once your campaign is finished, you will be able to analyse how has the knowledge affected its results.
Are you pondering over the change of your visual identity?
Atmedia Index may quite presumably tell you that the identity modification isn't necessary – on the contrary, you may find out that your TV channel's identity is being recognised as a cream of the crop within its category.
Content & Price
Intro
Executive Summary
Encompassed TV Channels
Study Methodology
Sample Characteristics
Comprehensive Market Evaluation
Top-Rated TV Channels Within Their Own Thematic Circles
Comparison of Thematic Circles Pursuant to Atmedia Index
Top-Rated Thematic Circles Within the Surveyed Attributes
Comparison of Surveyed Attributes Pursuant to Atmedia Index
FREE DOWNLOAD
I WISH TO RECEIVE BASIC VERSION
Detailed Market Evaluation
Executive Market Summary
Overall Ranking of Encompassed TV Channels
Complete Ranking of TV Channels Within Individual Attributes
Your Thematic Circle
Result Summary of the Respective Thematic Circle
Your TV Channel's Results – Result Summary
TV Channels' Ranking Within the Respective Thematic Circle
TV Channels' Ranking Within Individual Attributes
Spontaneous and Prompted Brand Awareness of TV Channels Within the Respective Thematic Circle
Result Summary of All Competing TV Channels Within Your Own Segment
PREMIUM
I WISH TO RECEIVE PREMIUM VERSION
Thank you for your interest.
Please check your inbox and make sure to verify your e-mail address in order for us to send you the Atmedia Index study.
Kindest Regards
Atmedia